Let your users login with their Tezos wallet
Sign in with Tezos allows developers to easily provide access control to users based on their Tezos wallet.
Message Signing
Gain the trust of your users by using a standardized message
Verify ownership by having your users sign a message.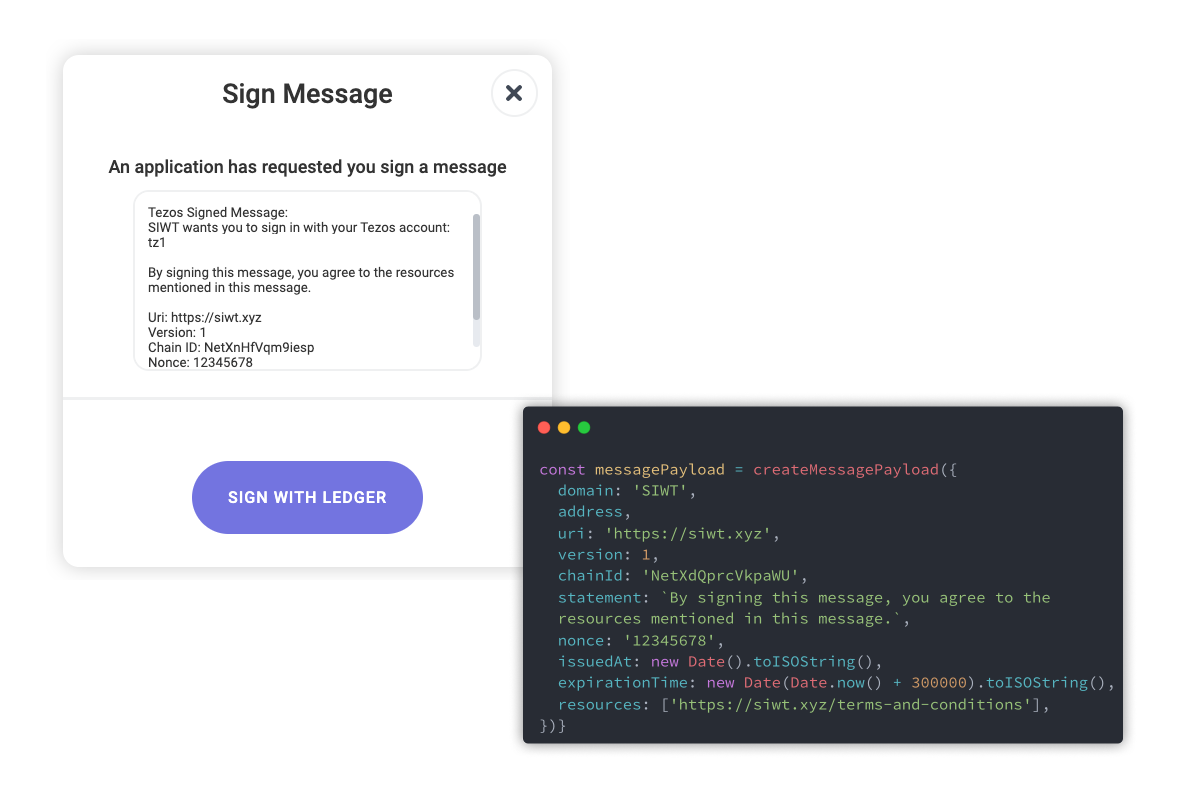 Get started today
It's time to lose passwords once and for all.
Get Started